March 8th is an important day in our calendar. It is International Women's Day. It is a day to spend thinking and celebrating the achievements of those who identify as women, celebrating the women in our lives while also recognising the inequalities and hardships only experienced by those who identify as women. 
Why do we need to celebrate International Women's Day?
Every day, all over the world women are discriminated against simply because they were born or identify as a woman. In all areas of life women are overlooked or mistreated, and is considered one of the biggest human rights issues we face. Together we need to work together to tackle such issues such as the gender pay gap and violence against women. 
Mental Health Issues that Face Women
Women face a number of issues due to discrimination or just simply because of gender differences. Most common issues we might think about are violence, rape, gender pay gap, gender discrimination in the work place or the double work load of women with children. But women and men differ even when it comes down to mental health struggles. 
Women experience depression and/or anxiety more than men. Eating disorders are also more frequently diagnosed among women and girls. It has been found that women are more likely to internalize emotions while men and boys are more likely to act out. Women also experience postnatal depression after giving birth.
While women may experience mental health slightly different from men they also develop mental health issues due to traumas or situations that effect women more than men or in a different way to men such as rape, domestic abuse, miscarriage, menstruation, menopause, breast cancer, mastectomies, and domestic abuse.
It is important to shed light on these issues facing women hence the need to celebrate International Women's Day.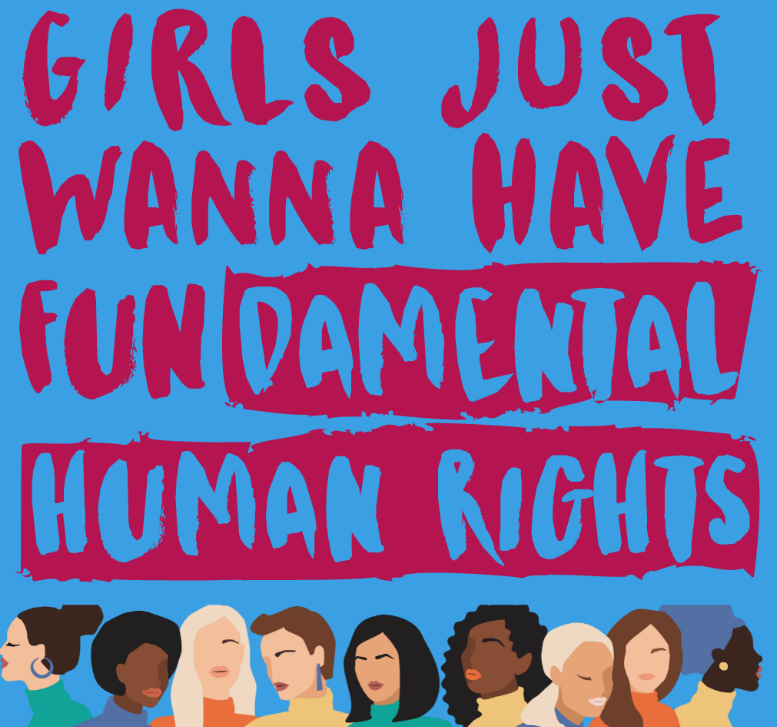 Ways of celebrating International Women's Day:
Meet female friends or family members for dinner or an activity
Share posts about gender equality on social media – Raise Awareness
Donate to or volunteer with Organisations that support all women and their rights

Women's Aid
Aoibhneas: Domestic Abuse Support for Women and Children
National Women's Council
National Traveller Women Forum
European Women's Lobby
Linc.ie – Advocating for Lesbian and Bisexual Women of Ireland
COPE
UN Women
Time's Up
Transgender Equality Network Ireland
BelongTo
Well Woman Centre
Rape Crisis Centre

Let a woman in your life know that you care about them and support them
Advocate for gender equality in your workplace
Buy and read books written by female writers
Watch movies with strong female leads that are directed by female directors
Support women-owned businesses
Involve men and those who don't identify as women in the conversation about gender equality
Do a random act of kindness for the women around you
Learn about gender and gender inequality
Talk about your experience of gender inequality and listen to others whose experience may differ from yours 
Women to Celebrate:
Women all over the planet are breaking barriers and changing the world or have left their print on the world that deserves celebrating and learning about. Here are some impressive and strong women to celebrate:
Malala Yousafzai – Human Rights Activist who fights for education for young girls
Nell McCafferty – Civil rights activist, Journalist, founding member of The Irish Women's Liberation Movement and fought against the prohibition of contraceptives in the Republic of Ireland
Ellen Keane – Irish paralympic swimmer and gold medalist
Tarana Burke – Activist and founder of the 'MeToo' Movement for women impacted by sexual assault
Joan Freeman – Irish Mental Health Activist and founder of Pieta House
Greta Thunberg – Environmental Activist
Valentina Tereshkova – First woman in Space
Katie Taylor – Irish female boxer, olympic gold medalist, and current undisputed lightweight champion
Philomena Lee – Activist for Adoption Laws and Rights, as well as highlighting the atrocious treatment of Women in Mother and Baby Homes
Dorothea Dix – Activist for the Reform of Mental Hospitals and Institutions
Billie Jean King – Founder of Women's Sports Foundation and the woman who beat Bobby Riggs in the 'Battle of the Sexes'
Mary Robinson – Ireland's first female president and was once the UN High Commissioner for Human Rights
​​Cecilia Chung – Transgender rights activist, LGBTQIA+ and health activist
Claudette Colvin – Civil rights activists who refused to give up her seat on the bus before the famous story of Rosa Parks
Ruth Bader Ginsberg – Second Female justice who was an activist for women's rights
Dr Lydia Foy – Irish Transgender rights activist who fought for gender recognition Legislation
Maya Angelou – Author, poet and civil rights activist fighting alongside Martin Luther King Jr.
Jane Fonda – Political Activist fighting against the Vietnam war and Women's Rights activist
Hanna Sheehy Skeffington – Gender equality activist and founding member of Irish Women Worker's Union
Geena Rocero – Transgender Model, activist, and founder of 'Gender Proud'
Kathryn Bigelow – first woman to win an Academy Award for Best Director
Patrice Cullors, Alicia Garza & Opel Tometi – Founds of the Black Lives Matter Movement
Odilia Romero – Activist for Indeginous people from Mexico and Central America
Kate Sheppard – An important activist of the women's suffrage movement in New Zealand, the first country to give women the vote in 1893
Brene Brown – Advocate for Mental health and writer of books looking at vulnerability and emotional resilience. She also has one of the most watched TED talks of all time
These are all incredibly impressive and strong women but you don't need to be famous to be worth celebrating on this important holiday. I know the women I will be celebrating this International women's day with, they are my mother, my aunts, my sister, my friends and myself. We all deserve celebrating.